Creative labs builds artist culture through design and storytelling
Creative Labs is a team of award winning creatives who are all passionate about music. Those who work here are handpicked from advertising agencies and production companies mixed with photographers, videographers and visual artists.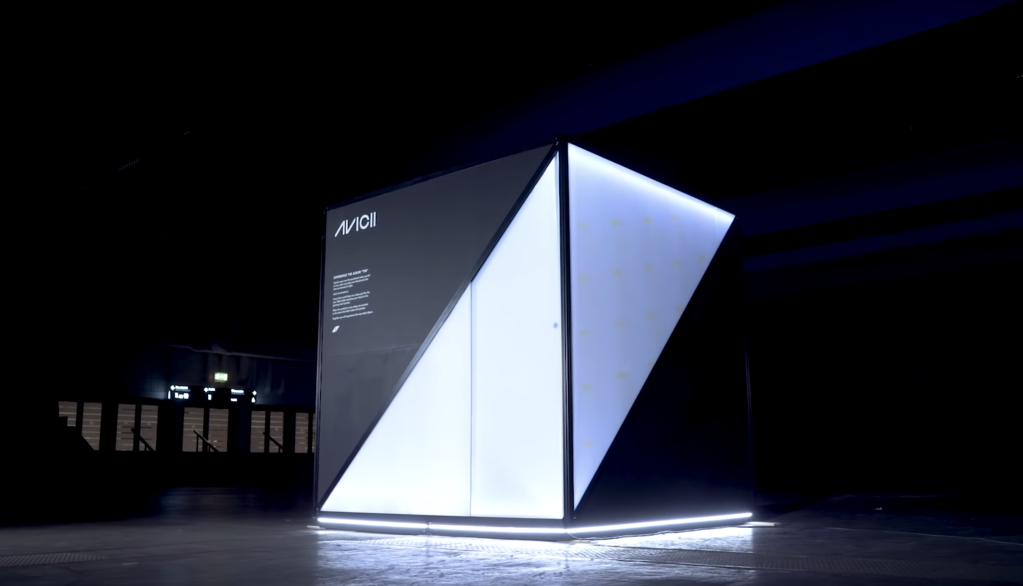 Case
We created a pre-listen campaign for the Avicii album "Tim" based around a simple but powerful expression. Placing your hand on someone else's hand. The twist was that in this Avicii campaign you did it with someone half way around the world. In six locations: Stockholm, New York, London, Sidney Saopalo and Tokyo, big physical installations was constructed that people could walk into. Inside, you placed your hand on a touch device that powered up the room lights and a map of the world that showed the locations of all the other Avicii installations. If anyone in these other locations placed their hand on their touch device at the same time as you a link was established and the music started.
Case
Astrid S makes a song with her 600 000 followers
After spending 6 months working overtime in the studio Astrid S felt disconnected from her fans. We pitched the idea to invite them into her creative process by asking her fans on Instagram and Twitter if they wanted to make a song together with her. Astrid asked her followers to simply write a word or a sentence they like and after just 24h over 5 000 lyrics suggestions was submitted! The following day all submissions where tapered to the walls of her studio and the work began with cameras capturing everything from every angle for 24h.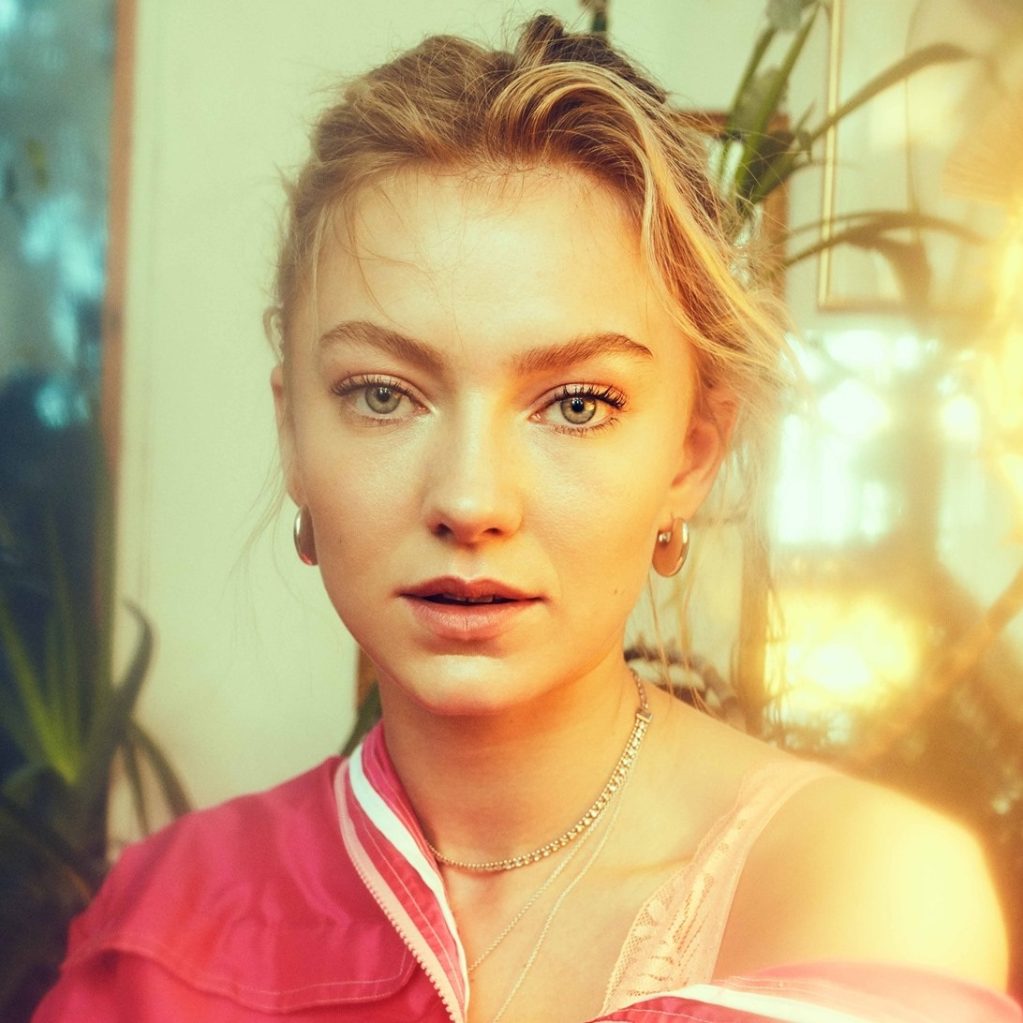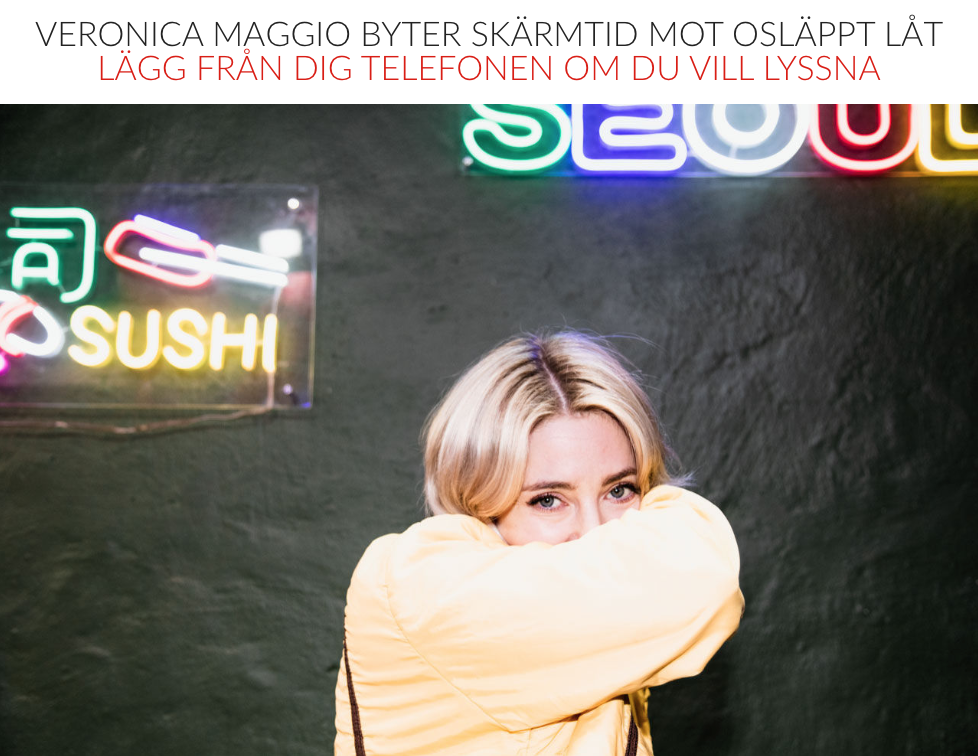 Case
Veronica Maggio, Screen time
"We live in a time where music is always just a click away. A time where if you don't really like the first 5 seconds of an intro, you skip to the next song. In this experiment, I want to find out if we're ready to do some sacrificing for music. It might even be so that you will appreciate a song more if you need to wait and long for it a bit?" Together with Swedish pop star Veronica Maggio we created an experiment where people could exchange screen time for an unreleased song. To listen, all you had to do was to visit veronicamaggio.se and flip your phone upside down and wait between 5-30 minutes. If you touched the phone or tried to use it in any way you had to restart. In the end 56 000 unique visitors waited together a combined time of 121 days.
Looking for an internship?
Creative Labs offers internships to full time students
Are you studing design, film, photo, motion graphics or copy? Reach out at praktik@umusic.com.